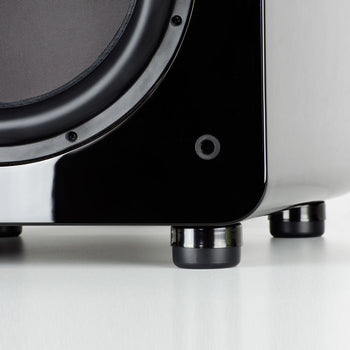 Works with nearly every subwoofer brand and model to improve bass performance while drastically reducing floor and wall vibrations, noise artifacts and complaints from neighbors or roommates.
4 Foot Compatibility

SB-1000, SB-1000 Pro, SB12-NSD, SB-2000, SB-2000 Pro, SB-3000, SB13-Ultra, SB-4000, SB16-Ultra
PB-1000, PB-1000 Pro, PB12-NSD, PB-2000, PB-2000 Pro, PB-3000
All Cylinder Models

6 Foot Compatibility

PB12-Plus, PB13-Ultra, PB-4000, PB16-Ultra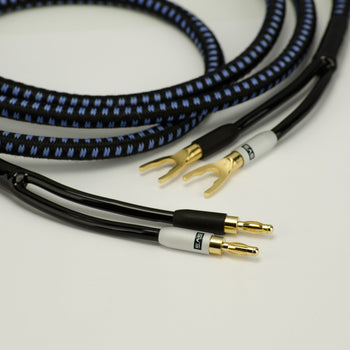 High-performance speaker cables are hand-soldered with your choice of 24K gold plated brass spades, 24K gold plated copper banana plugs, or a combination of both.
99.99%, OSD Oxygen Free Copper For Pristine Signal Transfer, High Dynamic Range and, Exceptional Conductivity
3-layer shielding system for rejecting all RF noise and interference
High, Tensile Protective Braided Sleeve for Insulation, Easy Handling and Superior Durability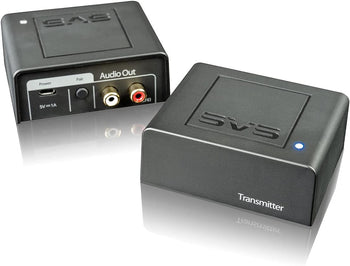 Transmits a pristine LFE or full-range stereo audio signal up to 130-feet at 16-bit/48KHz with ultra-low latency. Tri-Band technology auto-switches between three wireless bands for use in crowded w...
Frequency Response | 6Hz – 20 kHz +/- 0.5 dB
Operating Frequencies | 2.4 GHz, 5.2GHz, 5.8 GHz
Transmission Range | 130 feet (line of sight)
Latency | <19 milliseconds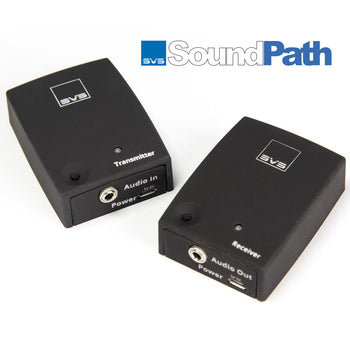 Reduces subwoofer cable clutter without sacrificing performance. Also unlocks wireless connectivity for a stereo zone, powered surround sound speakers and amplifiers, while solving placement issues.
Frequency Response | 6 Hz to 22,000 Hz +/-1 dB
Operating Frequencies | 2.4 GHz
Transmission Range | 65 feet (line of sight)
Latency | 14 milliseconds